The Art of Flow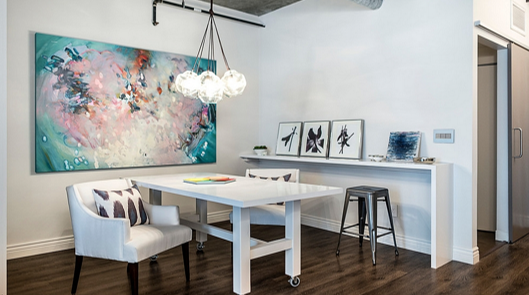 The Art of Flow by Kelvin Rowlette
I spent the first few years of my professional career as a Facilities Engineer. Now two decades removed, I still find myself obsessed with how things flow.  Whether I'm at a stadium, an airport terminal or trail-head in the middle of the forest I'm regularly taking in and processing how people, equipment, and every organism interacts with infrastructure and the environment.  I believe the facility engineers at Mile High Stadium have worked diligently to maximize both their fans experience and operational efficiencies during a game. Through the use of lanes, lines, signage, and structures. However, I have also observed that if given the opportunity, individuals will flow their own way. 
I believe this dynamic is vital in everything that we do and affects even minor decisions.  Do you take the highway or back street during rush hour traffic? Do you shop produce first or last in the grocery mart? You navigate the physical space in life in a constant state of movement, and this dynamic presents in your personal work space, not just your office but your physical desktop as well. 
Have you ever participated in office relocation, and were allowed to select your new office or work space? You likely vividly remember the experience.  There is a level of excitement that comes when given an opportunity to change your day-to-day work environment.  Once in the space, you immediately start thinking about your habits, likes, and behaviors as you search for your ideal location.  In making an assessment, you ask yourself several questions. How does traffic move in and out of the area? Do you want to be near a high activity area or one that's more remote and quiet? Are you close to the boss or nearer to the break room? Do you like a bright open space or a dark corner because you think better in the dark?
When considering designing your home office (or any space in your home), it's an excellent opportunity to think about flow intentionally. Move around the area and get a feel for it. Touch things you'll interact with, think about where the dog will lay, or how you'll create an open and welcoming environment for when the kids or spouse stops in. Perhaps you do not have the flexibility to locate your office in a large area or open room. You should note that flow is about how you move and interact with your space whether it's a nook under the steps or the entire basement.
I left the facilities engineering field a long time ago and have chosen careers that always have a design aspect to them.  Whether designing a mobile app, or new office space, I still get excited when a designer says to me, "let's talk about flow."
---
Also in News
Creating the right work space in the home office can energize, inspire and improve the home worker's productivity, but it starts with designing a space that best reflects the individual.
So how do we achieve a mood that inspires creativity?  What color(s) will spark our creativity? Well, think of the qualities that express the kind of creativity you want to tap into.  Some of us desire a frenetic, high-energy space where the colors are as loud as the music.  They can create a sense of urgency, of healthy time pressure, of bold ideas bursting forth.